Post by beesnbears on Jan 7, 2009 16:07:00 GMT -5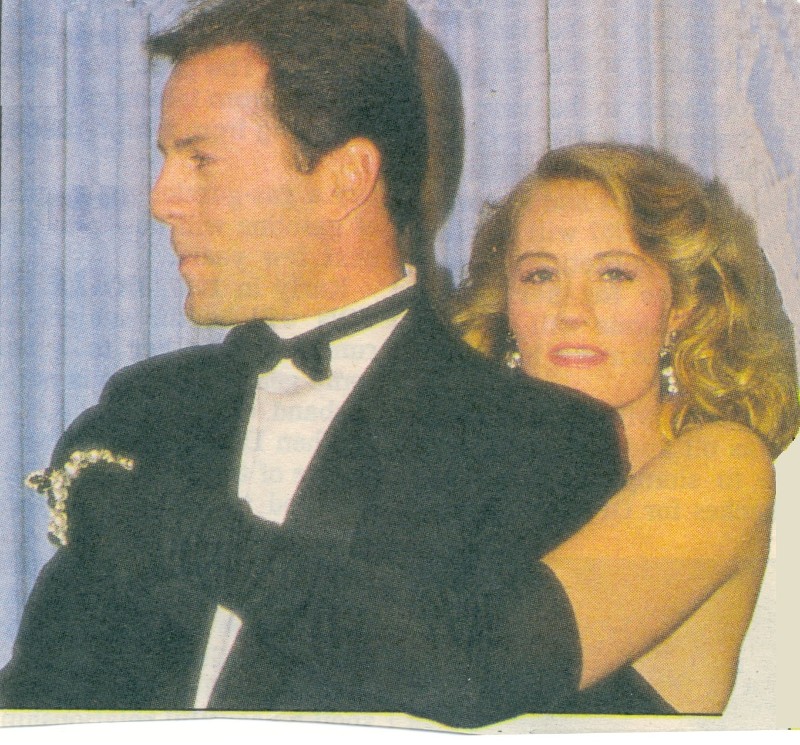 The "David love" is fun, and it is gratifying that we love him in good times and bad.....when he is being adorable and also when he is being a jerk.....
I have to raise the accolades to the man behind the character.....especially in the 4th season. Bruce Willis had to carry a heavy load to keep the show going during that season, and I really believe he puts in some of his best acting performances of the series.
"Father Knows Last" is the one that always jumps to mind, but when you get a chance, take a look at the many scenes in season 4 that really qualify David as a person just as confused as Maddie, and trying valiantly to keep himself going one day at a time.
One of my favorites has to be the scene in Terri's apartment, when after a miserable and preoccupied dinner, he invites her to the wedding.
(I'm paraphrasing, but I think I'm pretty close...)
Terri: How do you feel?
David: I'm great....I'm fine.....I'm tickled pink, and green and various other colors.
Terri: Like black and blue?
David: No way......she never laid a glove on me.
How could your heart not bleed for the guy? (and isn't that a powerful piece of writing as well?)
I think it is a good time to pause and remember that Bruce Willis's portrayal is the catalyst that makes us allies of David in his torment this season.
Enjoy your day!
diane
Diane, I think it is safe for me to say that you are more than qualified around here to post anything that has to do with Moonlighting. You have fans that are "essed"!!
I have said before how much I love Bruce Willis. He made me fall in love with David Addison 10 times over, but I really have so much respect for his work, past, present and future! I do think his work on ML is his some of his best. I can watch a TV show today and have never had an actress or actor make me feel the way Bruce did (does) on ML. To me, TV has not really ever been the same for me since the show was on in the 80's.
If you guys haven't already be sure to go through his filmography. He has played so many different roles. He is not afraid to be a geek, an assassin, a super hero, a cop, a jerk husband, a dead psychologist, etc!!!
My family makes fun of me sometimes because they will try to pick out a movie at home and over half of them are Bruce's stuff!! Oh well!